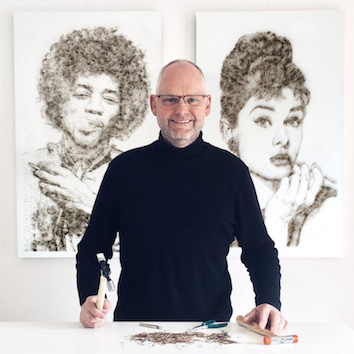 Many of you have been asking to meet the 'Artist with Nails' for a long time and we are thrilled to announce for the first time that this opportunity is here on Saturday 7th December 1-3pm.
Foster aligns and individually hammers by hand thousands of nails/pins to create an intricate yet impactive, tactile and entirely unique artwork.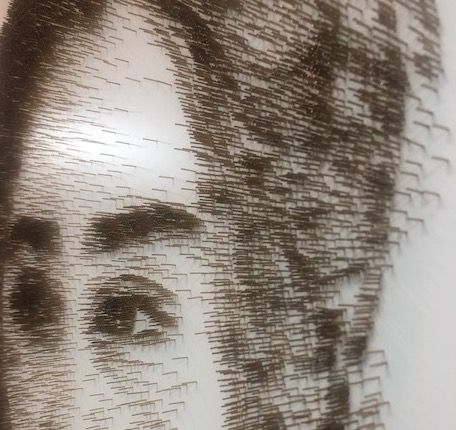 Foster explains: "My journey into art has come from a career in Architecture. My love of technical drawing has matured from using just an ink pen and stippling to create light and shadow with dots of ink to now more excitingly using a hammer and nails.
I have always been fascinated with how little information the brain needs to interpret a picture and love the simplicity of a picture made up of just dots."
The St Helen's based artist has rapidly become internationally recognised since winning the Warrington Contemporary in 2013. Now Foster's clients and collectors include Nissan USA, SKY Sports, Carraghers New York, Hotel TIA Liverpool and Steven Gerrard, amongst many more.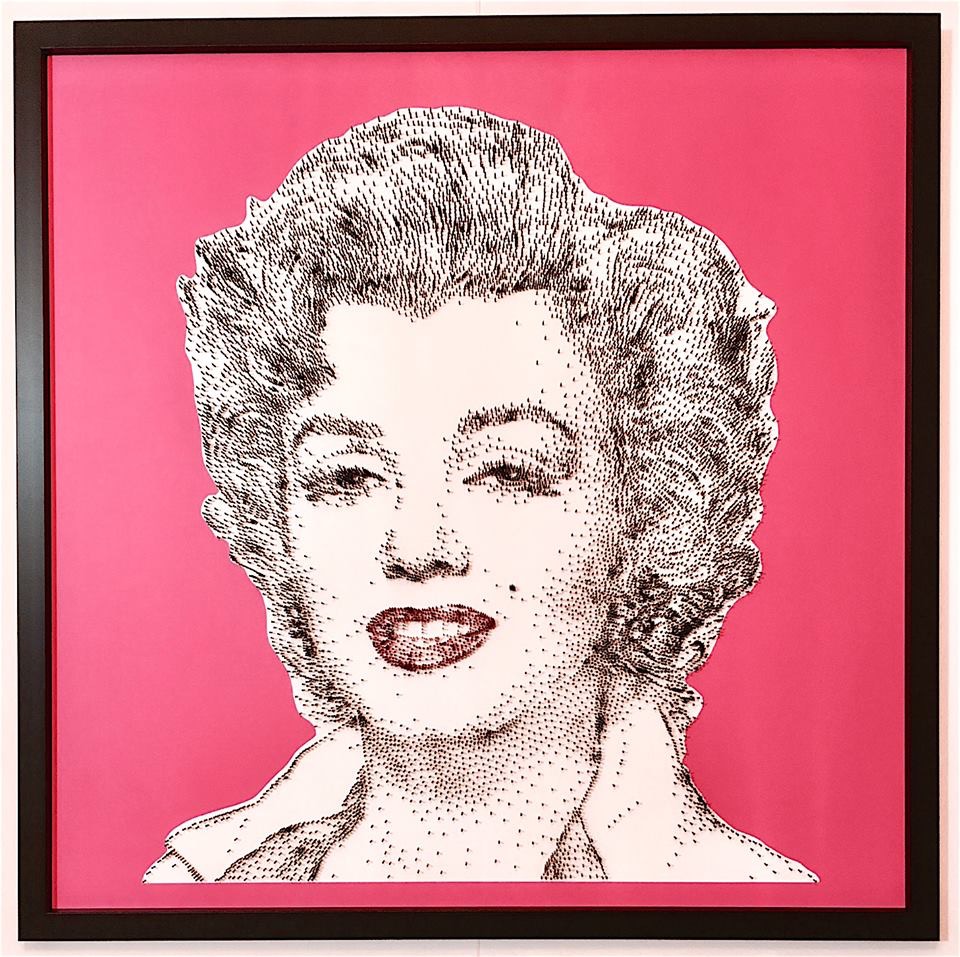 On the 7th December, you will have the opportunity to meet the artist, discuss any commission ideas and have a personal dedication on the back of artwork purchased.
Browse art by David Foster here.
Register your interest to attend the event by emailing: sales@clkart.co.uk