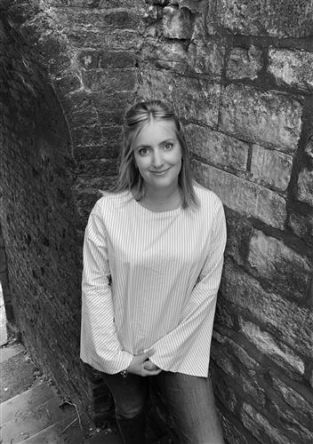 Amy Louise studied Art and Graphic design up to A-level, despite the Grammar School she attended always encouraging more academic subjects. After results day, she turned down a place to study English Literature at University in order to do her Art foundation year at Lincoln Art College.
Travelling two hours by bus each day to attend the course in Lincoln, Amy experimented with various creative practices using the range of materials available. Realising her passion for textiles, the artist then studied Fashion Design at The University of Lincoln. Following graduation in 2011, Amy Louise completed a residency in Sweden which involved designing and making elaborate costumes for Carnival dancers at a festival.
Today, Amy Louise's fashion background continues to inspire her contemporary animal paintings. In a similar way to textile-design creations, Amy builds and develops characters to seemingly provide each creature with his or her own 'costume' and personality.
Employing a painting technique that is both energetic and precise, the artist works in layers. Many of her pieces incorporate vibrant colours for the characters which contrast against the neutral 'Farrow and Ball' backgrounds and a bold bitumen outline.
There is something magical and life-like about these cheeky, yet charming, creatures. You could have a taste of paradise from an exotic bird sitting comfortably next to a British Hare.
We were delighted that Amy Louise attended the official opening of CLK Art and the gallery continues to work closely with the artist.
VIEW WORKS
© CLK Art Limited, 2018. All Rights Reserved. Company No. 3749292.